You can earn a passive income from your Facebook page. It may include funneling traffic through to a monetized blog or website. Affiliate marketing with Amazon Associates is one of the most popular ways to earn revenues from a niche site. It has added another option that can make the earning easier. That is Amazon native shopping ads. These are the ad units that can display the product recommendation which is related to your website's content. You can place these ad units either at the end or within the post. When people will click the add then you can earn a commission. Native shopping ad's payments are based on product category. But sometimes they run a fixed-rate promotion. Let's discuss three different types of native shopping ads to place on your site.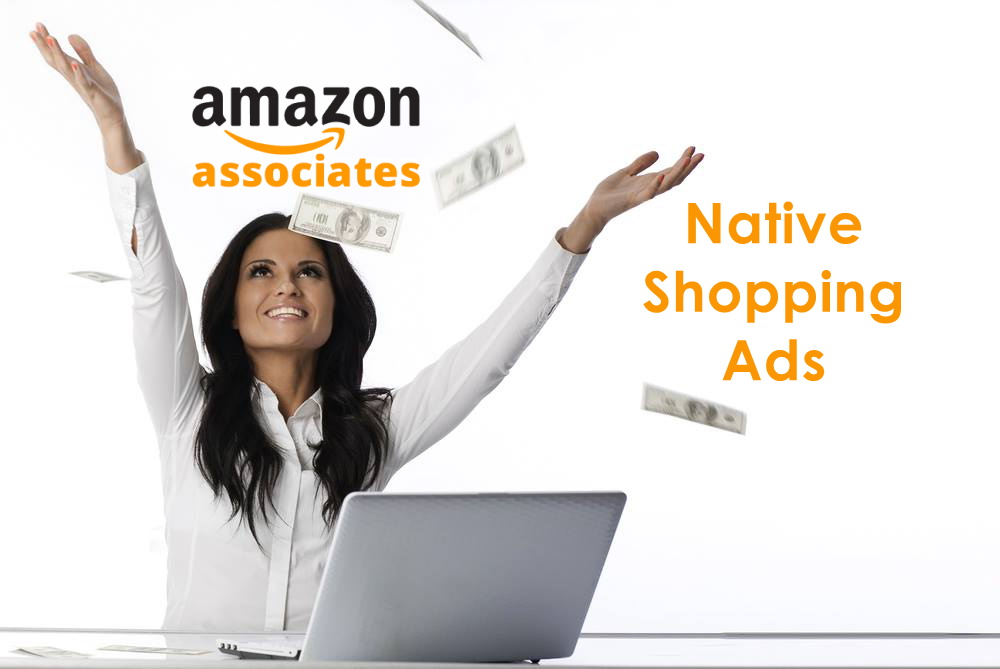 1. Recommendation Ads
These ad units show products which are based on your content and viewer's shopping habits. You will get a chance for selecting certain categories that you may like to show off. The main part is that these ads will work for several posts on a niche site. It has no requirement to organize an individual post. Obviously, the readers will prefer this because they will get an option to choose from your content.
2. Custom Ads
It can give you the best control. You can choose up to 20 items to include in the ad unit. These all will be your personal recommendation. If you think about multiple products in your content then the custom ad at the end of the post is the best way to round up every item in a mentioned neat place for your readers. The main advantage of using it is this will allow you to specify the products from amazon.com that exactly you want to promote.
3. Search Ads
In this, you will set up a default search term and the related products that can be seen in the ad units. Readers will get an opportunity to change the search terms as they may like to search for other things. This is a big advantage because this will give you a little control over the ads along with the openings for the readers. Suppose you are writing product reviews like search ads allow the readers to see more options if they are not interested to see the products in which your post has written.
Remember one thing that ads are responsive. So, it may work with all screen sizes. Native ads are applicable for the Amazon U.S program. So, you may be interested in using geo-targeted ad server such as DPF to serve up your ads. Before using this you should know the necessary steps to add Amazon native shopping ads on your website.
How to Add Amazon Native Shopping Ads on Your Blog?
Following are the necessary steps that you have to maintain for adding the Amazon native shopping ads to your website
At first login to your Amazon Associates account. If you don't have this one then apply for it.
Now click on the product link. You can see native shopping ads. Now click on it.
Click on the create an Ad unit
Now you have to select your preferred ad type. It may be recommendation ad, search ad or custom ad.
Now fill up- the criterion in your ad preferences column
Choose either list or grid format
After fill up the required field you have to click on save and view ad code
Now your ad code will generate in a new window that is highlight Ad code
Use word press plug-in like Ad inserter for copy and paste the ad code into your website. With the help of this plug-in, you can set up an ad to insert at the end of all of your post.
Getting Started With It
If you already have an existing Amazon affiliate account then you can start it in the right way. Always remember that select anyone from the three ad types and the selection of categories from which you want to display the products is very important steps. It will show off the products that are relevant to your website content. Once you select the categories that are relevant to your blog scroll down and configure the rest of the options which are pretty straightforward. After completing this, you have to pace the ad codes in your blog. Many free plug-ins are available which can give you permission to place the ads on your blog.
Recommended Reading-
Whether you want to insert your ad units in all of your posts or not that completely depends on you. Remember one thing if an ad unit fits the content in which you have posted then it means you have to place it there. It will not create any hazard to your follower's shopping options. You can easily earn handsome money from your content.