Between social life, extra curriculum activities, college exams, homework finding time for a job is not a simple task for a college student. But our modern technology internet has created some ways by which you earn money from your home. Following are the seven ways by which a college student can make money online. Take a review on this.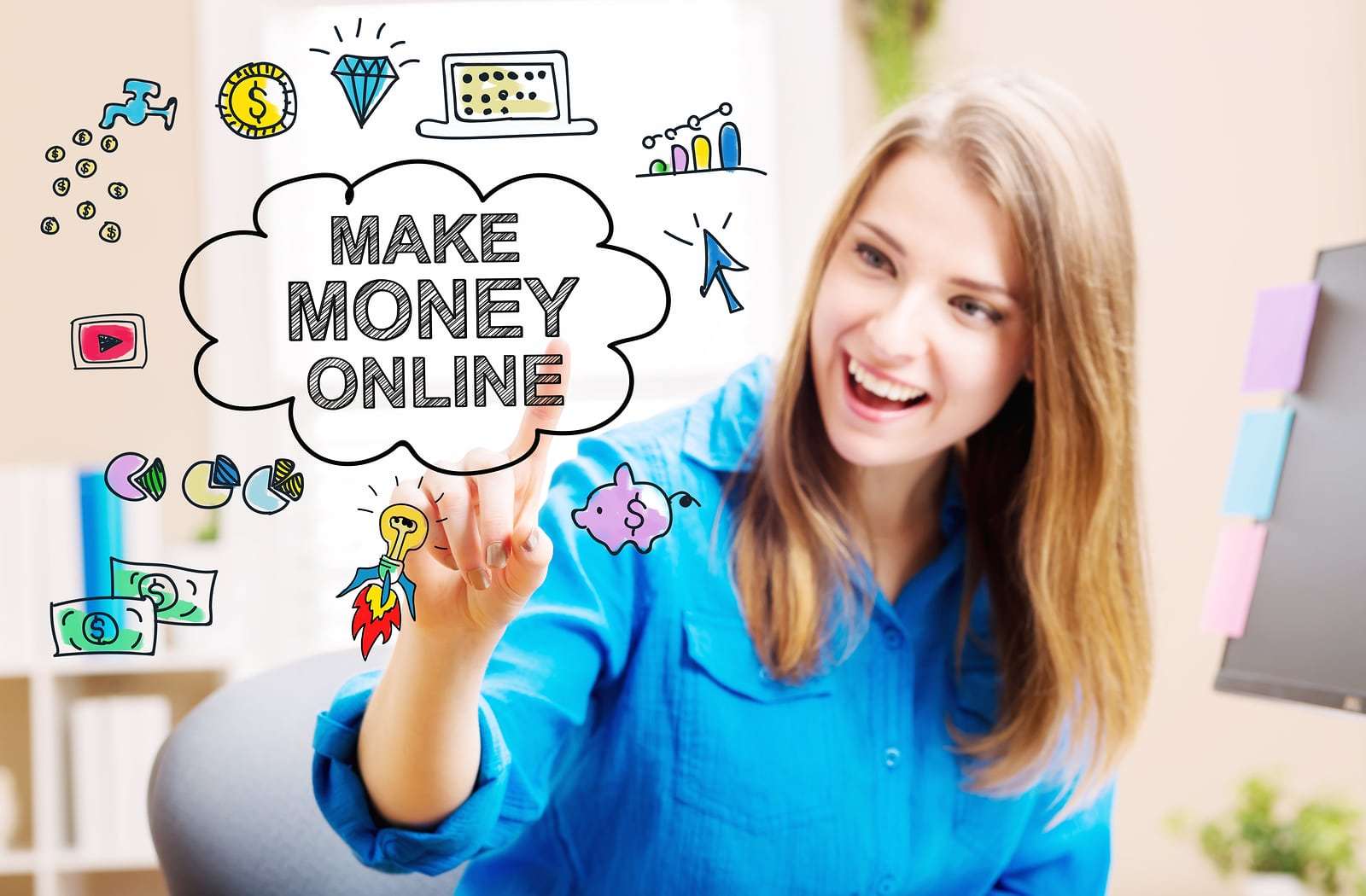 Make Money Online Easily
1. You may start a blog
If you are passionate about writing and you have some great topics in your mind like clothes, makeup, sports, hobby, etc. then you can start a blog. It is the perfect way to share your thoughts with the world. If you want to say something, but nobody is there to listen, then this is the only way to connect with others. It is the most popular way to make money online. After creating a blog, you can start your advertisement on the blog and make cash. Bloggers can sign up for several advertising sites to display sponsor links and advertisement. The more blog readers will click on your advertisement the more you will earn.
2. You can design and sell T-shirts
Are you passionate about fashion? You can design on a shirt and get paid to sell them. And may upload your designs on websites like CafePress.com, Zazzle.com, etc. You can place your design on various types of jackets, hats, t-shirts and other clothing apparel. Once you design your shirts, you can start to sell them online. The more unique and creative the shirt is the more lovable the shirts to the buyer.  There are several sites which allow the designers to sell their shirts online. In this way, not only you can earn the cash, but also you can start your own business and get connected with other designers.
3. Make a youtube channel
Do you like to share your opinion celebrating style, TV shows or movies?  If you want to create a blog, but you can't write, then create a YouTube channel. Creating a YouTube channel is one of the easiest ways to make money for college students. You have to plan out for your channel idea and start making videos. After making videos, you have to try to boost the audience by advertising your channel through Facebook, Instagram, Twitter and sending emails.  The more viewers will get through your videos the more earning you will make.
4. Sell things on eBay or Amazon
This is one of the popular ways to make money online. Sometimes we all realize that we have bought something that has no requirement. Instead of throwing it away make them profitable. Selling your items on eBay will not help you make money, but by this, you can clear some clutter. For selling your items on Amazon, you have to create a seller's profile and post the pictures of your items. To sell the items, you have to go to the sale icon on the home page and then search for the item which you want to sell and post your selected items.  Set a reasonable price on eBay. The more positive feedback you will receive the more people will want to buy your items.
5. You can sell your video game accounts
Do you have a passion for playing video games? If you have, then you can easily make money by selling your video games online. To do it you have to find a reliable website like accountmarket.com, mmobey.net, etc. you may also sell the old video games through your video game account. Once you start to sell your account, you have to secure your personal information. At the time of selling PayPal is the preferred payment method. But credit card, check, cash are the additional options.
6. Design arts and crafts
By selling your own creation online, you can earn some money. Some sites like ArtFire.com, Etsy.com will allow you to sell some homemade goods like painting, jewelry, etc. To earn cash in this way you have to think about which you are interested in. Focus on something in which you are passionate about. Doing your own arts and crafts can help you to make your new world, and you can connect with other buddies through this.
7. You may person in an online survey
Several websites like Consumer Opinion paid Viewpoint, etc. are offering a safe and reliable way to take an online survey.  It is a fun way to spend your leisure time and to learn about new products. It sometimes attracts some scammers. If anyone wants to know the details of your credit card, then avoid it because it is a scam. The online survey is really an interesting way to earn money online.
Don't spend your leisure time by showing TV serials just because you are not a college pass out. The internet offers thousands of opportunities for making money online. Enjoy this in a fun and simple way.